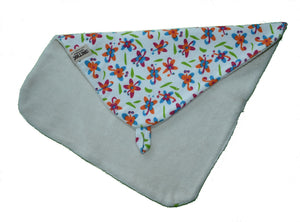 Pack of 2 Double-layer Organic cotton terry + soft flannel fabric, size 11x9″/28x23cm matching with other mother and baby care items in the Orethic range like maternity pads, nursing pads and nursing pillow. Soft, natural and absorbent for all needs whether at home or out and about with your baby.
The dragonfly print is from an original water color drawing of our son when he was 7 years old, giving this basic, everyday product a touch of finesse and exclusivity.
Enjoy these wipes for years and help reduce your footprint! 
Shipping outside USA: United Kingdom $4 rest of Europe $7