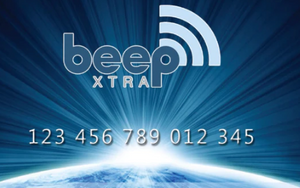 Where everyone's a winner!
Order your FREE BeepXtra card and get 10% cash back on it when you shop with us!
The BeepXtra card will allow you to accumulate cash backs in the form of digital currency which to spend in other shops also accepting BeepXtra digital payment both in your country and internationally.
You can actually introduce them to BeepXtra ant its incredibly easy way to accept another type of payment.
The balance accumulated on your card, can either spend it in other shops and the currency of your choice, or even transfer it onto a fiat currency bank should you wish to do so, or withdraw at any point of sale accepting BeepXtra too!